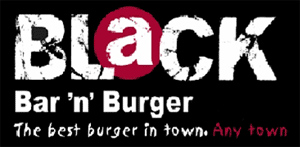 Dinner for two at Black, Jerusalem
Black Restaurant in Jerusalem is one of two kosher branchs of this well known restaurant chain. The standard restaurant menu has been tweaked for kashrut by the owner and chef Tzachi Buchester himself and there are no compromises. The menu includes burgers with many combinations like eggs, onions and mushrooms, all available in a myriad of sizes and styles. The main courses continue with entrecote steak, spicy wings, etc

Black Bar 'n' Burger restaurants are trendy, with a modern interior design. The Jerusalem restaurant can accommodate 150 diners in a variety of seating: bar, tables, couches and semi-enclosed booths.

Click here for more info.
Black Bar 'n' Burger
18 Shlomtzion Hamalka, Jerusalem
Tel: 02-6246767
Kashrut: Rabbanut Yerushalayim