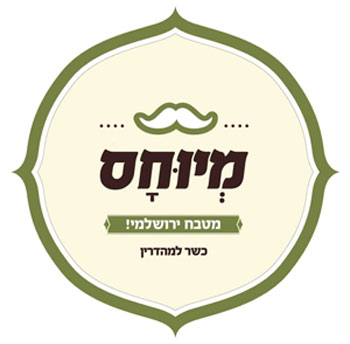 Dinner for Two at Meuchas, Jerusalem
Meuchas is an uptown Jerusalem meat restaurant that specializes in fresh salads, grilled meats, and all the comfort food you can eat. The restaurant is located up King George Street, in the round building across from Yeshurun Synagogue. We call that uptown.

The menu is comfortable and familiar, reminiscent of an Agripas Steak restaurant. The prices are reasonable. This is a place where you can bring the whole family. The menu is a simple one-page listing of enticing appetizers, side dishes and mains. Appetizers are mostly vegetarian, but mains are for meat lovers. There are skewers, platters, and of course Meurav Yerushalmi.

The Meuchas family has been in the restaurant business for a long time. They offer this restaurant is a good alternative to Machne Yehuda.
.
Meuchas
Jerusalem Cuisine
41 King George St., Jerusalem
Tel: 02-579 0070
Kashrut: Mehadrin Rabbanut Yerushalayim

Bid on a NIS 200 voucher at Meuchas Restaurant.