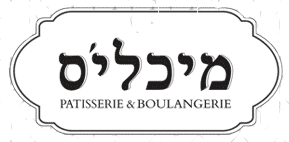 Dinner for Two at Michalis, Modiin

Michali's in the Ishpro center offers indoor and outdoor seating, with an enclosed patio out back. The beautifully designed restaurant combines French rusticity with practical features – white and light oak furniture, shelves laden with fresh French baguettes and bread and jars of biscuits large and small. The staff are helpful and friendly – all making for a warm, pleasant atmosphere.

Michali's is a'Patisserie and Boulangerie' and indeed the cakes, pastries, pies, breads and rolls are of the variety and quality the you would find in the best French bakeries. But Michali's is also a café-restaurant, with full meals – a choice of breakfast dishes, salads, quiches, pizzas and pasta. In addition there are vegan options – they have thought of everybody.

Click here for more info

Michali's Patisserie
Hakadar St. (corner of Hacharat St)
Yishpro Center, Modiin
Tel: 08-6691000
Kashrut: Rabbanut Modiin
Bid on a NIS 200 voucher at Michalis Restaurant.