Eluna Auction #26367 Dinner for Two at Rafaeli, Netanya
2/22/2019 4:46:28 AM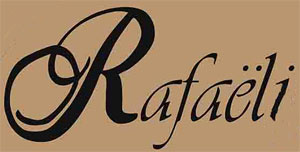 Dinner for Two at Rafaeli, Netanya
Rafaeli dairy Italian restaurant is located in a quiet passageway off HaAtzmaut pedestrian mall - sort of the "Rambla" of Netanya. The decor belies the quality of the food and the service. Rafaeli is the most French Italian restaurant that we have ever come across..

This is a family operation with father Yosef at the helm, daughter Odelia the chef, and other family members chimining in. Their primary restaurant is in Milan, while their foothold in Israel is Rafaeli restaurant in Netanya.

Yosef is selective about the ingredients used in the cooking. If a local product does not meet his standards him imports it from Italy. So you have no need to go to Iraly to enjoy Italian cuisine. For the price of a trip to Netanya you can enjoy delicious authentic dishes just as they taste in Italy, only kosher.
Rafaeli
Arte Cafe
2 Herzl St., Netanya
Tel: 052 709 1545
Kashrut: Rabbanut Netanya

Bid on a NIS 250 voucher at Rafaeli Restaurant.
| | |
| --- | --- |
| First Bid | |
| Current Bid | |
| High Bidder | |
| Bid Increment | |
| Auction End Date | |
| Remaining Time | |
| | |