Eluna Auction #26904 Dinner for Two at Cafe Landwer, Jerusalem
2/22/2019 4:08:00 AM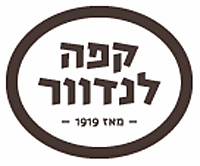 Dinner for Two at Cafe Landwer, Jerusalem

Landwer Cafe is a proper dairy restaurant at Cinema City. Landwer is spacious and elegant with great views of the city. The menu offers something for everyone from small snacks to full fish meals, throughout the day.

Start your day with a choice of sumptuous breakfasts ranging from a simple pastry and coffee to "the works" a great big full breakfast meal. Pancakes are a nod to our countries of origin while Shakshuka is the choice for Israeli fare. There is pizza, pasta and full meals from the pan.

Always a comfortable welcoming place to meet friends and relax, in a convenient location, Cafe Landwer is the place to go.

Click here for more info.

Cafe Landwer
Cinema City, Jerusalem
Tel: 02-991 2255
Kashrut: Rabbanut Yeushalayim, Mehadrin

Bid on a NIS 170 voucher at Cafe Landwer Restaurant.
| | |
| --- | --- |
| First Bid | |
| Current Bid | |
| High Bidder | |
| Bid Increment | |
| Auction End Date | |
| Remaining Time | |
| | |