Eluna Auction #25262 Hatch Craft Beer and Sausages For Two
2/19/2019 12:47:23 PM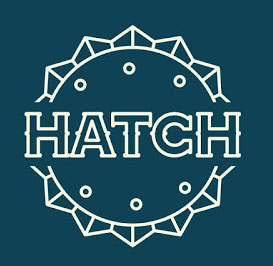 Craft Beer and Sausages for Two at Hatch, Mahane Yehuda, Jerusalem
Hatch offers craft beer and homemade sausage sandwiches. The brewery is really the thing but since man does not live by alcohol alone, along with a great variety of brews Hatch offers a selection of sandwiches stuffed with sausages of different sorts and served on house-baked buns.

Ephraim is constantly tweaking the menu - both the brews and the sausages. There are 4 sausage sandwiches on the menu at a time. New sandwiches are introduced every week, and the sandwiches of the day are posted on a blackboard. We are still waiting for a vegetarian alternative. All beer is brewed in house with new brews introduced periodically. There is also a rotating cocktail menu..
Hatch Brew Pub
28 HaEgoz Street, Mahane Yehuda, Jerusalem
Tel: 02-656 3691
Kashrut: Mehadrin Chatam Sofer. Meat: Badatz Kehilot


Bid on a NIS 200 voucher at Hatch Restaurant.
| | |
| --- | --- |
| First Bid | |
| Current Bid | |
| High Bidder | |
| Bid Increment | |
| Auction End Date | |
| Remaining Time | |
| | |