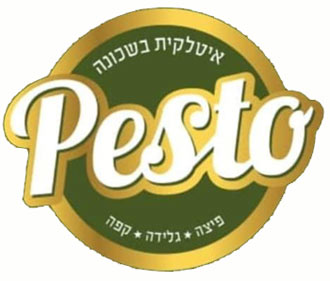 Dinner for Two at Pesto Italian Cafe

Pesto is everything you want in a neighborhood cafe. This is a totally informal restaurant with family-style foods. Nothin' fancy, just good wholesome, reasonably priced dishes that you want to feed your family.

The restaurant calls itself an Italian restaurant with pizza, ice cream and coffee. This is only partially correct. The menu offers pizza, salads, sandwiches, toastim, breakfasts, lots of different drinks and desserts. All of these are available all day.
Click here for more info about Pesto.

Pesto
26 Halamed Hey St, Katamon, Jerusalem
Tel: 02-672-7271
Kashrut: Rabbanut Yerushalayim Mehadrin
Bid on a NIS 175 voucher at Pesto Restaurant.